C4 TRAVEL DISCOUNTS 2017
It truly assists Central Canada Comic Con for all attendees to ONLY book your hotel rooms with our official hotels on this page.  We have negotiated special rates and perks for you such as no charge single – quad occupancy in one room, complimentary parking, complimentary WiFi, complimentary breakfast and shuttle etc.  We worked very hard to get you these discounts, please support convention in our effort.  Please do not engage in multiple room or hotel booking only to cancel in the last minute as it hurts us and other attendees when they can not get a room as there is nothing available.
A special VIP welcome package with discount coupons and two collectible C4 VIP buttons will be given to you upon checked in at hotel when you booked with us.  By wearing C4 VIP button you will have access hospitality information suite in the official hotel, ride our free shuttle to RBC convention center, access to various attraction / restaurant discounts, special secret VIP perks to be revealed and much more.  Only attendee with these C4 VIP button will enjoy these benefits.
All our hotels offer complimentary WiFi and serviced by C4 accessible shuttle to RBC convention center.  Most hotels will accept our discounted rate booking until 14 days before the convention.  Extended stays are welcomed at group rate by most hotels for 3 days before and 3 days after the convention.
Most hotel rooms can have up to 4 occupants with possible surcharge from hotel.  More than 4 people in a room could result in eviction by hotel without any refund.
All rate is subject to 18.25% standard taxes.  1 night room rate deposit is placed by hotel approximately 30 days before the convention.  Cancel directly with hotel 3 days before arrival to avoid 1 night room rate charge.  No show will be charged 1 night room rate.  If your credit card does not authorize for any reasons, your reservation may be cancelled immediately without notice.  You may not have another chance to update credit card information to secure limited room availability or book at the same price.  A valid major credit card in your name is preferred to check in.  Cash may be accepted upon discretion of the hotel.  A valid government issued photo ID over 18 years old to check in.
Book with confidence! 
Book with us to ensure you pay the lowest price and get the best service with reservation protection, flexibility and assistance-before, during and after your stay.
Best Rate Pledge!
The lowest room rates available have been negotiated at official hotels.  Other booking channels are monitored to track down rival rates.  Rates are lowered when necessary and applied to already-booked rooms.
For hotels not listed here, they are NOT a part of our official hotels, no matter what they may say.  Once again, please support Central Canada Comic Con by booking with our hotel partners using our links/codes listed below.  You will not be in our block if you call hotel directly.  We have enough rooms for everyone and we are actively monitoring the rooming situation to add additional rooms as needed.
Please do not call the hotel "just to be sure" until two weeks before the convention. Please understand that processing your reservations from the reservation system into the hotel system will take time. Rest assured that if you have already received a confirmation number from the reservation system, the hotel will honor your booking. All hotels offerings list here shall be taken as master.  Thank you for your consideration.
For additional information or issues regarding to hotels, please contact C4Hotel@AndromedaConsultants.com.
Hotel Name
Address
Star Rating
Rate
Airport Shuttle
Parking /day
Additional Perks
Category A – Official Host Hotel (Red Marker on the map below). Evening receptions / parties are held here
Radisson Winnipeg Downtown
288 Portage Avenue, Winnipeg, MB R3C 0B8
3.5
$110
Free
$10.00
10% off breakfast
Category B – Official Overflow Hotels (Orange Marker on the map below)
Holiday Inn and Suites Winnipeg Downtown
360 Colony Street, Winnipeg, MB R3B 2P3
3
$109
None
$15.00
10% off breakfast
Best Western Plus Winnipeg Airport Hotel
1715 Wellington Ave, Winnipeg, MB R3H 0G1
3
$119
Free
Free
Free quad occupancy with 2 free breakfast
Fairmont Winnipeg
2 Lombard Pl, Winnipeg, MB R3B 0Y3
4
$129
None
$21.00
ALT Hotel Winnipeg
310 Donald St, Winnipeg, MB R3B 2H3
3
$139
None
$15.00
1 free regular or alcoholic drink
Delta Hotels by Marriott Winnipeg
350 St Mary Ave, Winnipeg, MB R3C 3J2
3.5
$149
None
$18.00
Official Travel / Attraction Discounts
C4 and Andromeda Consultants are excited to provide the following travel discounts. It is important to note that even if the promotion did not impact your pricing, we respectfully request that you use it anyway. The more people that use the promotion codes this year, the better discounts we will be able to provide in upcoming years.  We do not collect any personal information.  For additional information or issues regarding to travel, please contact C4Travel@AndromedaConsultants.com.

Attraction Discount – C4 Winnipeg City Pass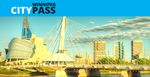 Save up to 75% on top 8 attractions with our special C4 price!  Exclusive free shipping to your hotel front desk for you to pick up when you buy them here!  Lowest rate guaranteed.  Show your Pass for admission as you go and pay nothing extra!  Visit Canadian museum for human rights / Royal Canadian mint / Manitoba museum / Fortwhyte alive / Dalnavert museum and visitors' centre / Maison gabrielle-roy / Winnipeg art gallery/ Winnipeg railway museum / Casinos of Winnipeg.  For more info, please see https://www.winnipegpass.com/city.  You may also purchase pass there with "2017C4" discount code.  All sales final.
Airfare Discount – Air Canada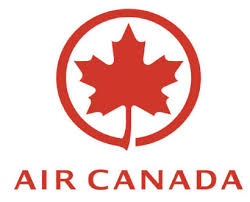 We are proud to establish a special convention airfare discount with Air Canada.  Enter promotion code ADNHTZX1 at www.AirCanada.com in the Promotion Code field to save up to 25% depending on fare class and city of origin. The travel period begins Wednesday, October 18, 2017 and ends Wednesday, November 08, 2017 for all travel in Air Canada's network to Winnipeg YWG airport. We respectfully request you to enter the promotion code in even if the code does not impact your pricing so we can see the volume to help us to plan better and get higher discount for future years.
Car Rental Discount – Hertz  


We are proud to establish a special car rental discount with Hertz Rent-a-Car. There is a Hertz car rental at Winnipeg Airport(YWG).  Enter discount code 1757580 on www.Hertz.com in the Discount/CDP/Club Code field to save up to 45% depending on vehicle class. This discount will work anywhere in North America including Winnipeg YWG airport.  Anyone may use this code and you may keep using the code even after the convention. We respectfully request you to enter the promotion code in even if the code does not impact your pricing so we can see the volume to help us to plan better and get higher discount for future years.  http://www.hertz.com/rentacar/handlers/SpecialOffersHandler?CDP=1757580